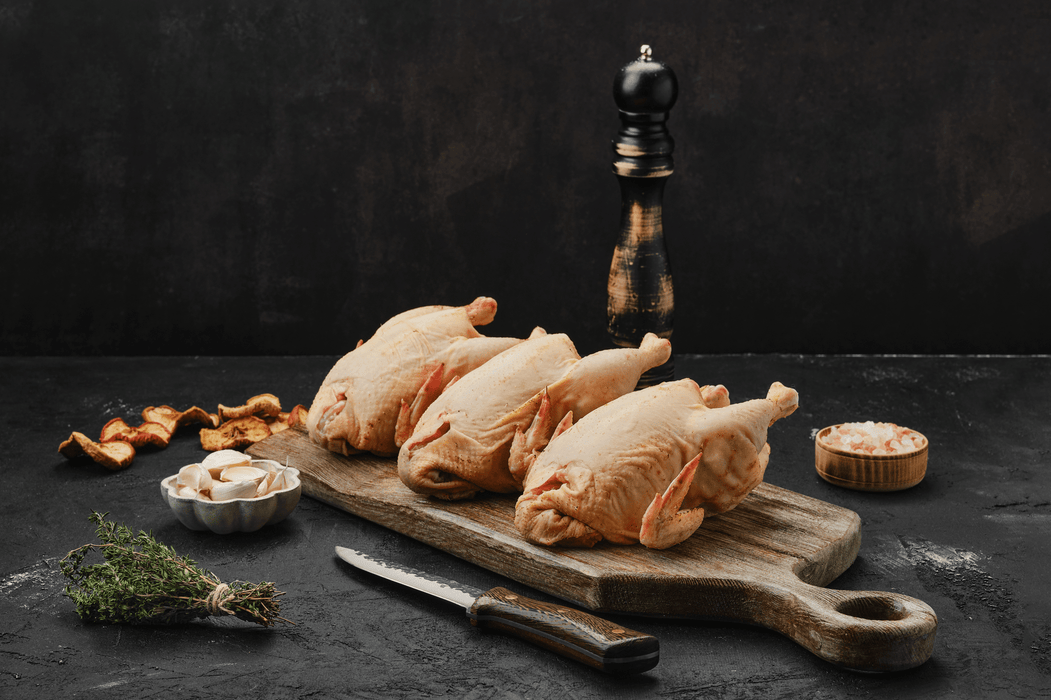 Naturally Raised Cage Free
Cornish Hens
Sold in Quantity (Approx over 1.25-1.5lbs per chicken)
Cornish Hens are a smaller-than-average poultry bird with a larger-than-average breast size. They can be prepared the same as a chicken and are known for having a similarly light and delicate flavor. Our hens are raised Halal with special care taken into their feed and treatment.
Brand: Great Lake Poultry
Hand Slaughtered, Antibiotic-Free, Cage-Free, Humanely Raised, Fed 100% Vegetarian Diet and USDA Inspected.
Disclaimer:

 Final weight may vary from estimate due to skin and fat cleanup. All our meat are cut to order.