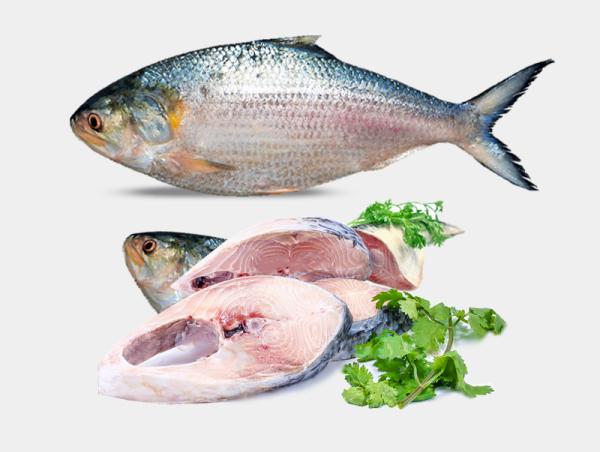 Wild Caught Hilsa 2lbs
*Sold in quantity- Approx 2lbs/Fish*
The ilish, also known as the ilisha, hilsa, hilsa herring or hilsa shad, is a species of fish related to the herring, in the family Clupeidae. It is a very popular and sought-after food fish in the Indian Subcontinent. The most famous hilsh fish comes form Chandpur District, Bangladesh.
Imported from Myanmar.
Disclaimer: 
Final weight may vary from estimate due to fins cleanup.