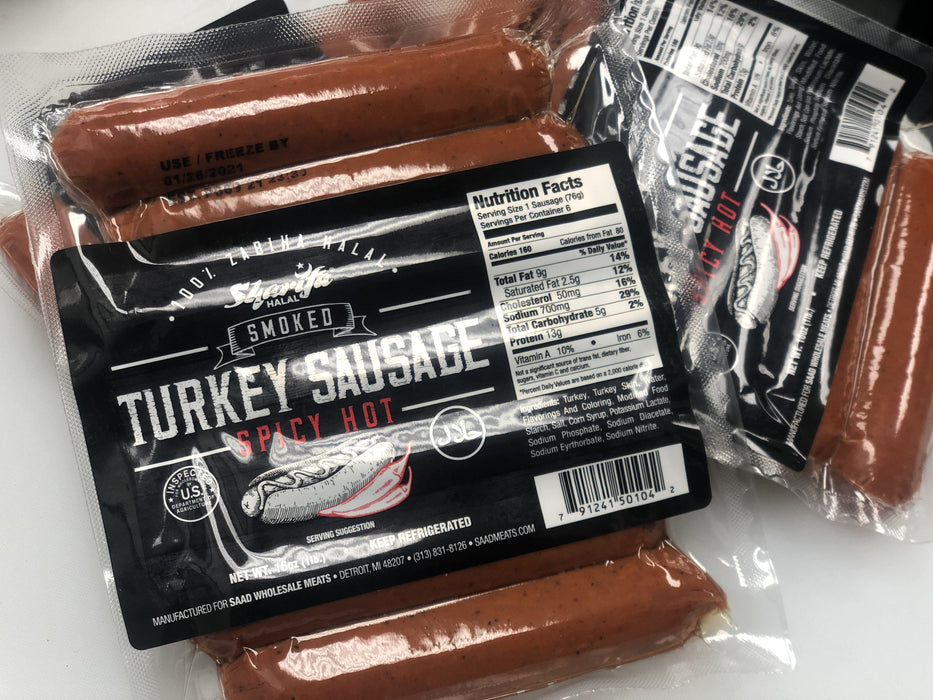 Sharifa Halal Turkey Sausage
Sharifa Halal Turkey Sausage Spicy Hot
Enjoy these delicious halal turkey sausages. They're terrific cooked in the pan or on the grill and are sure to please a crowd. Made with the utmost care and respect for the meat, these sausages have a balanced and robust taste. 
Pair these with anything you'd like from pastas to buns, they're delicious in a wide variety of meals.
Disclaimer: Final weight may vary from estimate due to skin and fat cleanup. All our meat are cut to order.