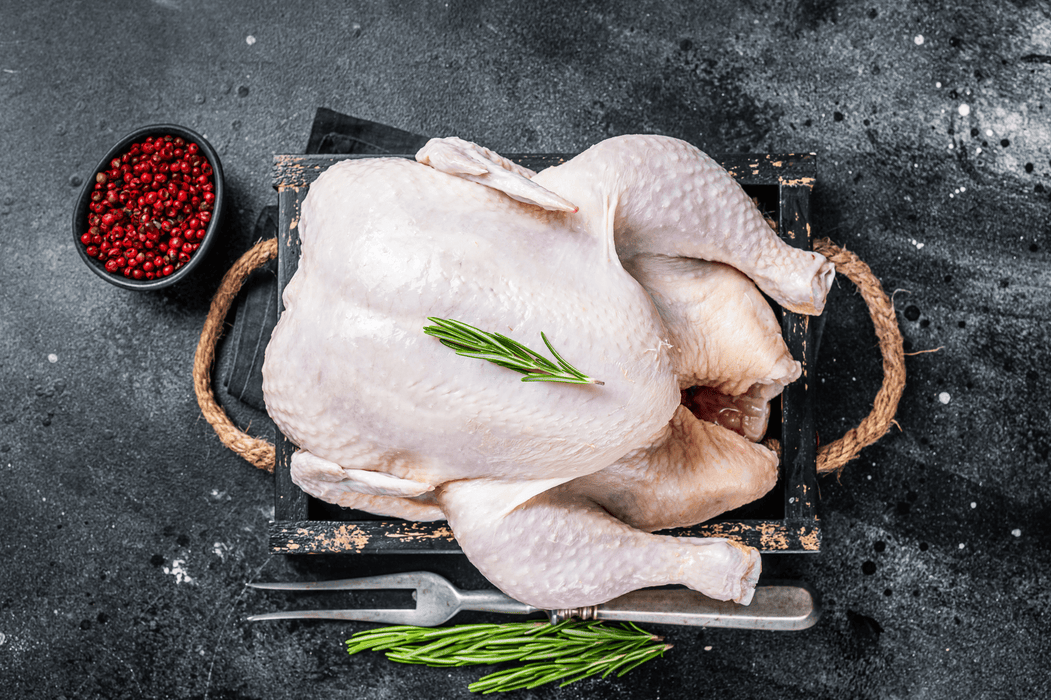 Naturally Raised Cage Free
Whole Chicken
Sold in Quantity (Approx over 3lbs per chicken)
Slice through this naturally raised and cage free chicken to see the difference. Whether you prepare it rotisserie-style or bake it with stuffing, the moist and wholesome flavor is sure to shine through.
Brand: Great Lakes Poultry
HMS Certified, Hand Processed, Antibiotic-Free, Cage-Free, Humanely Raised, Fed 100% Vegetarian Diet and USDA Inspected.
Disclaimer:

 Final weight may vary from estimate due to skin and fat cleanup. All our meat are cut to order.